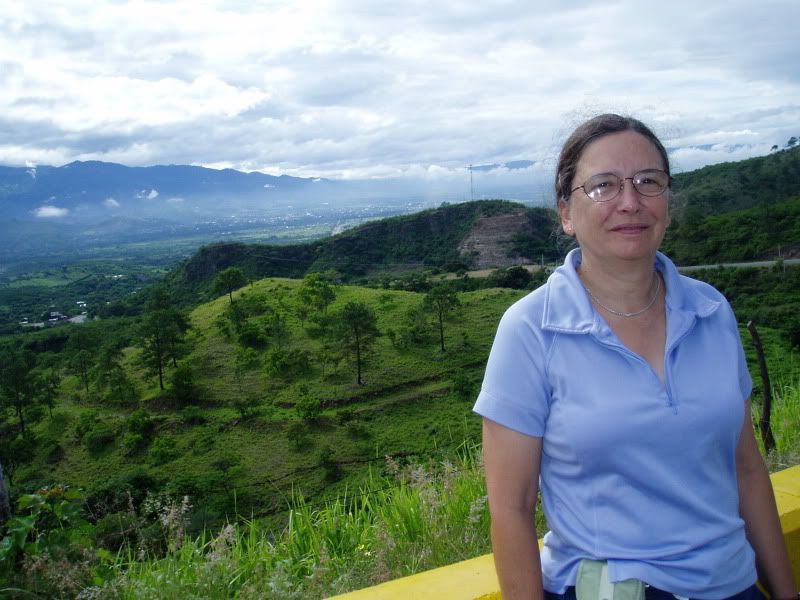 The above is me, and behind me is the valley where I live. I had Carlos, my taxi driver, stop so I could take pictures at this overlook a couple of weeks ago on our way to the dentist.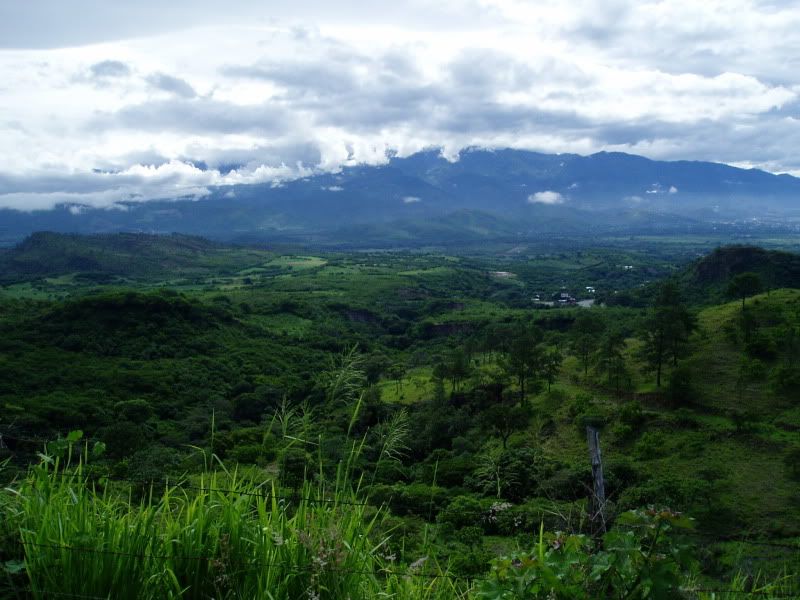 Another picture of the valley. It's hard to photograph, and is bigger than it looks here.


These are 2 of the 3 almost identical adolescent cats who greet me each morning on my way into post. If they are awake, that is. They sleep on the porch of the hooch I walk past.





This is the same tree that I posted the picture of when it was all orange. At this point it is pretty much all leafed out. So far it still has the leaves. Soon, it will drop them all for awhile, then start the process all over again.