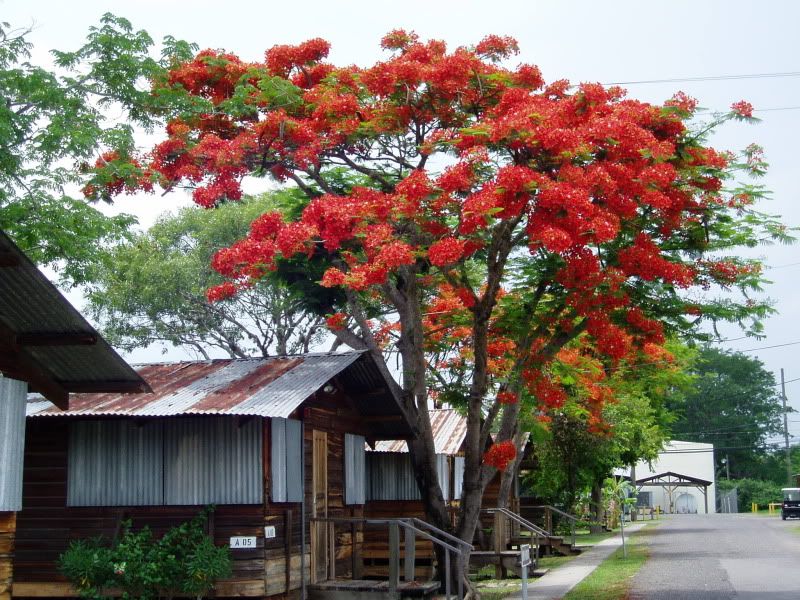 These trees are amazing to me. The cycle seems to be that they look bare, dead. Then these red/orange flowers bloom. Slowly green leaves start to show, then they are all green. Then they produce long bean-like pods. Then they go bare again. I've watch the cycle a couple of times since I've been here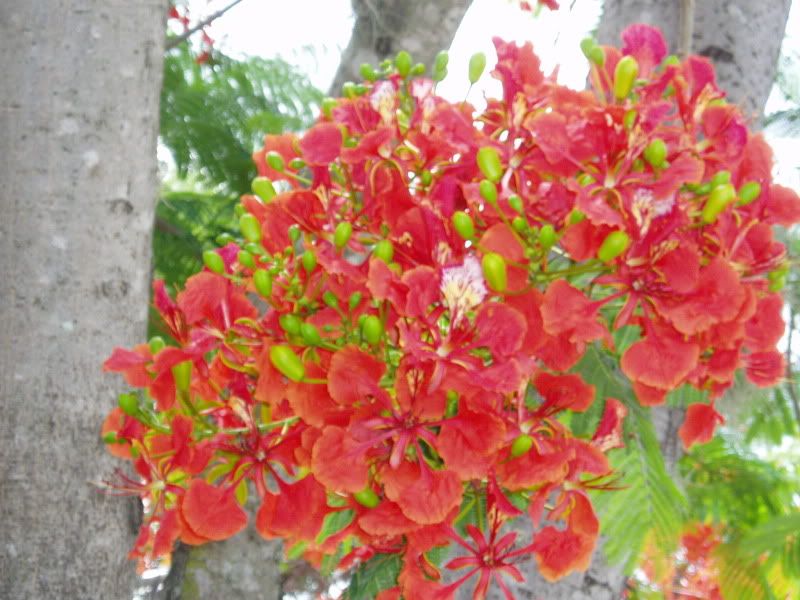 And here is a closeup of a bunch of the flowers.


And, I promised a picture of the afghan.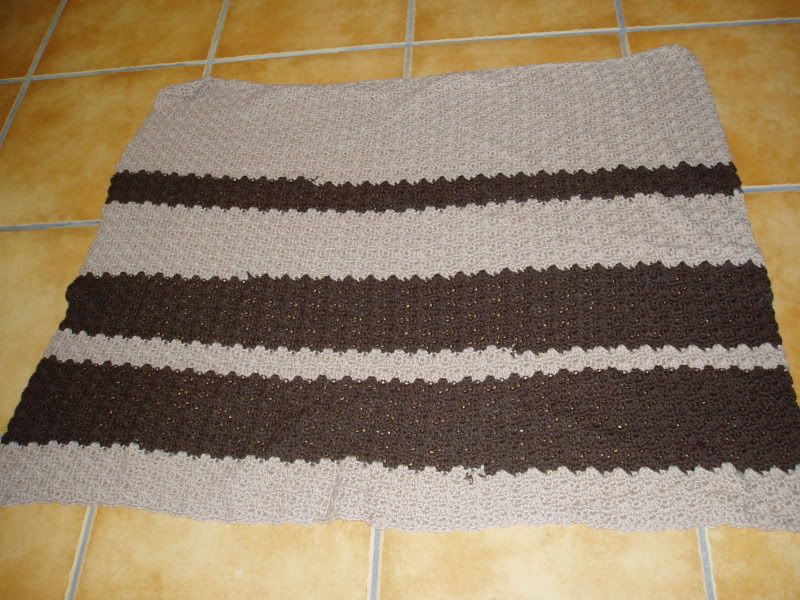 A simple shell stitch. Used up 2 colors of yarn from my stash. My next project is going to be knitted slip covers for my netbooks. More to use the yarn than any need I have. Just can't find a useful thing to knit for anyone down here in the tropics.